DECORATIVE STAMPED Concrete
WOULD YOU LIKE A DECORATIVE STAMPED CONCRETE FINISH?
Stamped concrete is concrete that is patterned and/or textured or embossed to resemble brick, slate, flagstone, stone, tile, wood, and various other patterns and textures. Stamped concrete is commonly used for patios, sidewalks and driveways. Choose a pattern and a colour to make it your own!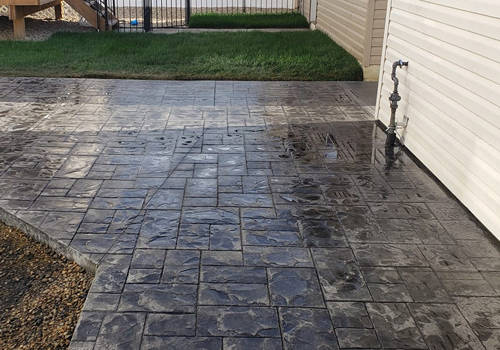 DO YOU HAVE QUESTIONS LIKE THESE?
NEXT STEPS TO START YOUR PROJECT.